Skip to Main Content
It looks like you're using Internet Explorer 11 or older. This website works best with modern browsers such as the latest versions of Chrome, Firefox, Safari, and Edge. If you continue with this browser, you may see unexpected results.
My Profile
Craig Anderson
He/Him/His
Ask a Librarian
Listed below are options available for you to contact a reference librarian and ask for help with your research.
TXT

Text us at 908-287-7629
Subject-Focused Encyclopedias
Need to select a research topic or find background information?
The Reference Collection includes a variety of different sources, such as: subject-focused encyclopedias, handbooks, almanacs, maps/atlases, statistical compendiums, dictionaries, and more. Look here to find introductory articles on subject-related topics. The broad perspective offered by such articles often proves helpful for narrowing research topics before pursuing more in-depth information.
This guide provides some recommendations for encyclopedias and other reference resources that might provide helpful information relating to your topic.
Recommended Subject-Focused Encyclopedias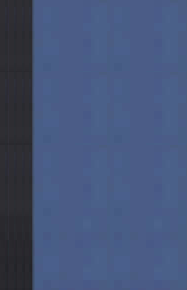 Recommended Multimedia Databases
Working from off campus? If so, you will need to log in with your Kean Google username and password.
BBC Shakespeare Plays (Ambrose Video)

This link opens in a new window

Thirty seven plays from the BBC television Shakespeare series from 1978 to 1985.

Films on Demand (Infobase Learning)

This link opens in a new window

Films on Demand provides access to "video and multimedia for academic, vocational and life-skills content." Click "Collections" to access videos in various subject areas, such as Art & Architecture, Biology, Business & Economics, Criminal Justice & Law, Education, English, Gender & Sexuality, Guidance & Counseling, Health & Medicine, History, Psychology, and more. Also features Archival Films & Newsreels.

Theatre in Video (Alexander Street Press)

This link opens in a new window

A collection of some of the world's best-loved plays, performances, documentaries, and even rehearsals, all provided in full streaming video. Includes many world renown actors and directors.